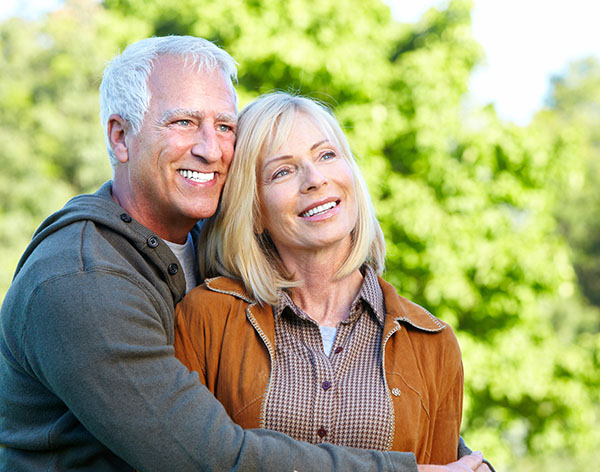 When a person decides to get dentures, it is a decision that can be life-changing. Getting dentures will allow a person to notice several differences in his or her life. Some of the things to expect before and after getting dentures include:
Before going to the dentist to get dentures, make sure to prepare properly for the treatment
Purchase food that does not require chewing, such as soups; new denture wearers need soft food initially before graduating to food that requires chewing
Along these same lines, become more conscientious about food; during the initial consultation, the dentist will discuss what food and drink to have during the initial period after having dentures put into place
Eat healthy beforehand and stay hydrated in the days leading up to receiving the new dentures
Be sure to get a good night's sleep the night before
Getting dentures may require the dentist to pull one or more teeth to make a proper dental plate, so expect this going into the days that the dentist makes the initial impressions of the mouth
Immediately after getting new denture, it may be difficult to talk, which is a normal experience; however, as time goes by, the ability to speak will be as it was before having the dentures
Be sure to talk to the dentist when he or she is proceeding with the fitting, such as if experiencing any pain, tightness or looseness during or after the completing the process, which will help to avoid any preventable appointments
Discuss with the dentist the strategies necessary to clean the dentures as maintaining them properly will save money and effort in the end
Dentures will end up changing the way you feel about yourself
Not only do dentures help a person feel better about himself or herself, but they enable people to live a longer and healthier life as they provide us with an opportunity to continue to chew food with ease. By giving our dentists a call today, you can change the way your teeth look. We make able to provide the most natural-looking dentures for your needs.
Are you considering getting dentures in the Los Angeles area? Get more information at https://www.drroberttamaki.com.
---
Related Posts
March 18, 2020
Wondering what type of materials are used to make dentures? Also known as dental prosthesis and false teeth, dentures are necessary for those who are missing some or all of their teeth. A healthy mouth …