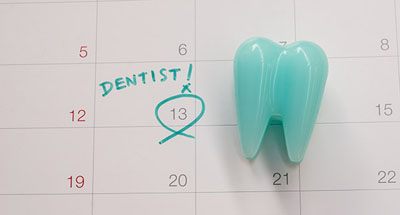 As a dentist in Los Angeles, we are constantly speaking with parents about their children's at-home oral hygiene habits, or lack thereof. It can be particularly challenging for parents to get their children to brush their teeth. Even children that brush their teeth when reminded to, will often forget to brush properly or not brush for the full two minutes. Thus parents can become frustrated with their children when they need intensive dental care. In our dental office, we are constantly looking for ways to make this a little easier and are turning to media for a solution.
Children of all ages love using a smartphone or tablet and are usually good at it by the time they reach the first grade. Whether you have a teenager that is constantly taking selfies or a tween that loves YouTube videos, children of all ages are fascinated by their electronic devices. With that in mind, using this form of communication to educate children is a great idea. Children are less likely to balk or complain than other methods. As a dentist, we think this is an excellent place to start and recommend that you play a video for your children on how to brush correctly. Since most children leave a lot of plaque on their teeth, this simple tutorial can help them learn how to prevent cavities.
Once your child is brushing the right way, we suggest that you focus on getting them to brush for the full amount of time. If they aren't yet a teenager, head to the American Dental Association website. They have a section devoted to cartoons and other videos. Each one is two minutes long, the exact amount of time they need to spend brushing their teeth. All you need to do is grab your smartphone or tablet and play it for them while they brush. Once the video is over, they can stop. This is far better than using a timer since that's boring. Children want to have fun and stay energized. As a dentist in Los Angeles, we always suggest trying new things that can cause them to create a positive association with oral health rather than viewing it as something to dread.
If your children are teens and too old for the videos, try a reward system instead. Since teens love their phone and playing video games, tell them that they have to brush their teeth before they can play. This is a simple reward system that costs you nothing but will help to improve their health. If they learn to do the important and healthy things before playing, they will also be learning a positive life lesson. As a dentist in Los Angeles, we know that if your teens can learn to establish good oral hygiene habits before college, they will probably keep them throughout adulthood and decrease their risk for cavities and gum disease with age.
---
Related Posts
March 1, 2021
A kid friendly dentist assists parents and their child through each step of teeth development, from the first emerging tooth to the removal of wisdom teeth if necessary during the teenage years. …
---