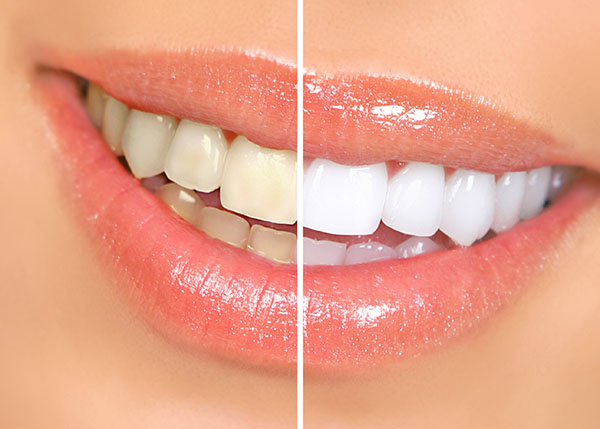 Do you want to know what to expect from a teeth whitening visit? When you have your teeth whitening treatment in our Los Angeles, CA dentist office, you can be sure that the results will be dramatic, and the procedure will be comfortable. As a dentist cosmetic patients depend on, Dr. Robert B Tamaki, DDS is committed to delivering the absolute best in patient care. This equates to more time spent on research and determining the best solutions prior to offering them to patients of our family dentist office. In fact, Dr. Tamaki tried several techniques before deciding that the Zoom 2® technology delivered the best results for teeth bleaching in Los Angeles, CA. A Zoom 2® teeth whitening procedure combines the effectiveness of the whitening solution with laser dentistry for immediate and stunning results. As a dentist in Los Angeles, CA, we know that our patients are busy which made it important for us to deliver amazing results with an in-office treatment.
We are confident that you will be delighted by the stunning transformation that this procedure delivers.
If you are looking for a dentist near 90045 to whiten your teeth, call (310) 641-3414 to schedule an appointment. When you come in for your teeth whitening dentist visit, we will start by examining your teeth. As a general dentist, our priority is your oral health, so we want to be sure that you don't have any cavities or infections that require an endodontics treatment prior to getting started. This will prevent any unnecessary tooth sensitivity.
To start the procedure, we will take a before picture of your teeth and use a shade card to determine how white you want your teeth to get. This is really a personal preference so be sure to select a shade that you feel will look beautiful and natural. Next, we will use a protective lip cream so that your lips are not impacted by the procedure. We will then place a retractor in your mouth that you will bite down on. This also gives you a place to rest your tongue so that it will be out of the way. During your teeth whitening dentist visit, we will use a gel as the whitening solution that will work to change the appearance of your teeth. Once it has been applied, a special light will be used to activate the whitening solution for fast and accurate results. We will use this light for a total of 45 minutes to achieve the desired results and once done, a finishing solution will be applied to your teeth.
The results are dramatic because our solution is professional grade and penetrates below the surface of your enamel to start the process of oxidization. This is a chemical process that changes how your teeth reflect light, making them appear whiter. When you whiten your teeth using an at-home solution, the whitening gel is not as strong and will not produce the same level of results. In fact, at-home whitening products can irritate your teeth if overused and this has led to many emergency dentist appointments.
Other dental solutions.
In addition to performing cosmetic procedures like teeth whitening and dental implants, we are also an emergency dentist that can treat damaged teeth, provide you with temporary dentures, and create a long-term plan for restoring them. If you need TMJ treatments or a pediatric dentist, we can help with that as well. Whether you are looking for teeth whitening or a family dentist, we invite you to call our Los Angeles dentist office at (310) 641-3414 and schedule an appointment.
---
---
Related Posts
April 15, 2020
Making a teeth whitening choice requires one to be very strategic, as there are many different types of options to decide between. The fact that some over the counter whitening products are not as safe …
---